Recently discovered portrait? She only looks 70, tops!


Despite a million things on the to-do list (of which I have only crossed off two), I'm in danger of sinking happily into a
Jane Austen
binge. Some months ago, a friend and I sold a "Jane Austen Book Club Tea" at a charity auction for the estimable
Eastside Academy
. And tomorrow morning, on Jane Austen's very
236th birthday
(December 16, 1775), the happy purchasers will enjoy:
tea and scones,
orange-pomegranate salad,
a make-your-own-Regency-hat craft, and
a discussion of the ever-beloved Pride and Prejudice.
What a lovely way to spend a December morning! I suspect not everyone will have found time in this busy season to (re-)read the book, but--for Pete's sake--is there a single literate woman on the planet remaining who hasn't seen the Colin Firth production?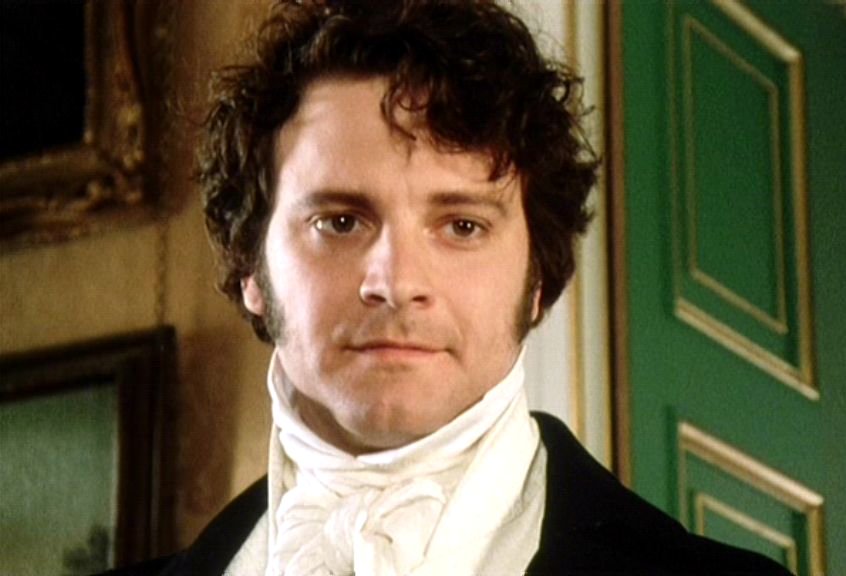 This man loves my scones
I've had Jane Austen on the brain for months, of course, being somewhat hard at work on my
Mansfield Parkish novel
, but it had been a while since I looked over some of her correspondence. Her letters are homey, funny, delightful. Full of nuggets for both fans and aspiring writers.
Consider this quote, which might very well be a modern author complaining about pirated books and e-lending:
"People are more ready to borrow and praise, than to buy -- which I cannot wonder at; but tho' I like praise as well as anybody, I like what Edward calls
Pewter
too."
Speaking of pewter, Austen reaped L680 from her books during her lifetime, a not insignificant sum for a dependent, unmarried woman. But compare that to Darcy's
annual
income of L10,000! Yes, clearly
Pride and Prejudice
's hero was the "subject of schoolgirl fantasy," as Sting would put it.
Elsewhere Austen records that her brother Henry is reading
Mansfield Park
and "his approbation has not lessened." Moreover he "admires H[enry] Crawford -- I mean properly, as a clever pleasant man." I, too, admire the tricky characters of Henry and Mary Crawford and how fine a line their creator walks between making them delightful and dreadful. So far I have no idea if I'm achieving success with my versions of the Crawfords, but I can hope...
Nice to know too that, apart from drafts of
Sense and Sensibility
and
Pride and Prejudice
composed in her early years, Austen didn't get down to the nitty-gritty of cranking out, polishing and publishing novels until her mid-thirties. And by your mid-thirties in the 19th century you already had one toe in the grave, if not a whole foot. Austen didn't even reach her 42nd birthday, after all. (If you ever needed a reminder that, really, you haven't managed to do much with your life, spend time meditating on what Jesus managed to accomplish by 33 and Jane Austen by 41. Kind of demoralizing.)
Take a brief time-out from the Christmas rush in honor of dear Jane. Curl up with a cup of tea and a chapter from one of her novels. Look up the
alternate proposal scene
between Captain Wentworth and Anne Elliot. Weigh in on the debate over Austen's newly discovered "
portrait
." Try to picture
Emma Stone
in
Pride and Prejudice and Zombies
. Watch my favorite "about Jane" movie
Becoming Jane
. (Yeah, it's pretty much made up, but there are some nice touches. Tom LeFroy really was "a very great admirer of
Tom Jones
" and James McAvoy is lovely playing him.)
Happy birthday to Jane!